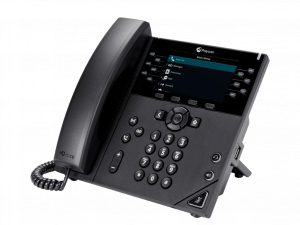 Why you should switch to VoIP? Will it be beneficial to you and your company? The advantage of switching to VoIP is the money that can be saved. The initial costs of set up are generally less for operating a VoIP system compared to a standard phone line. As VoIP works off an internet connection there is no need to deal with more than one bill.
Business Broadband
Managed Internet
Data Storage
Telephone lines
Bespoke Call packages
SMS
Mobile
Business Systems
System support
Hosted VoIP
Conferencing and many other solutions
VoIP has much more flexibility than a standard phone line. Standard issued phones are limited by the number of phone lines that they can connect too. Whereas VoIP are only limited by the bandwidth, which means that you can connect thousands of calls through this. A VoIP phone number, unlike your regular phone number, is completely portable. Most commonly referred to as a virtual number, you can take it with you anywhere you go.
Another advantage of using VoIP is that you can make calls to anyone at any location as long as you are both connected to the internet, long distance or not. With the same VoIP number.
VoIP also has many features that make it a better choice for you, such as call waiting, caller ID, voicemail, three way calling, video calls from multiple locations, all at no extra cost. Another of its key features (and why so many people are choosing VoIP for their business) is that you can send data, like documents and pictures while still engaging in conversation.
Here at Tudor we are committed to finding the best solution for you. We work closely with a highly accredited provider in the telecommunications industry. Working with world-class brands such as BT, Unify and Vodafone, we are able to find the best deal that suits you. Sourcing our products from BT Wholesale we can save clients' money by bringing competitive solutions with a highly resilient backbone.